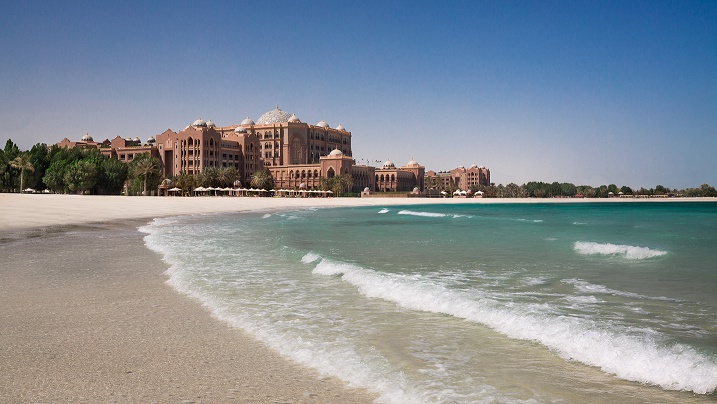 Emirates Palace Abu Dhabi
Abu Dhabi
---
Built as an iconic landmark showcasing Arabian culture at its finest, Emirates Palace has
created an enviable niche in luxury hospitality. Welcoming world leaders, business travellers
and holiday-makers from around the world, Emirates Palace offers a memorable experience
unparalleled in Abu Dhabi.
Situated on 1.3 km of beach and 85 hectares of gardens, Emirates Palace comprises 394 rooms
and suites. Recreational activities include two outdoor temperature-controlled swimming
pools, an Emirates Palace Spa, tennis courts, a marina and two fitness centres. 14 restaurants,
cafés and lounges create a dining experience beyond compare.
Emirates Palace is also the premier meeting and conference destination in Abu Dhabi. A
destination that caters to every desire, Emirates Palace is an experience not to be missed.