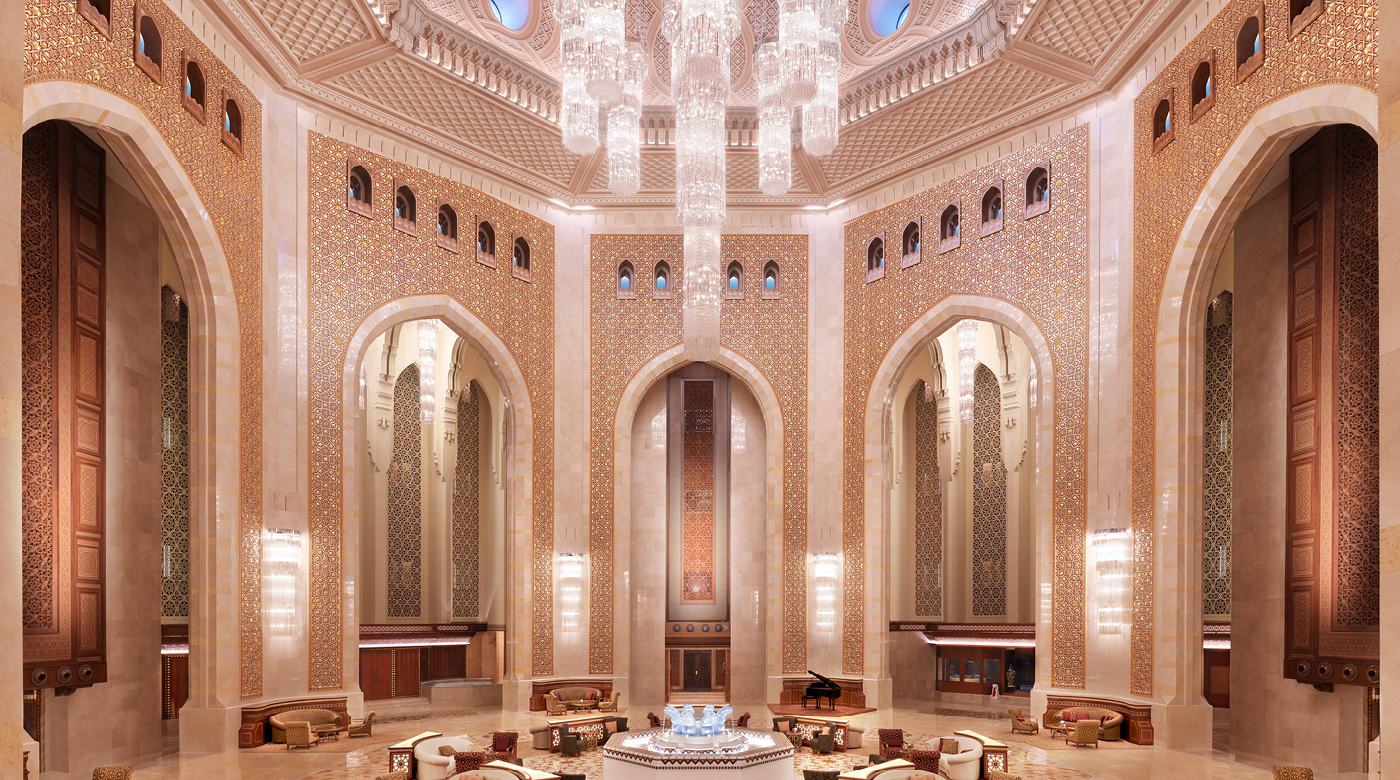 Al Bustan Palace a Ritz Carlton Hotel
Oman
---
Tucked away between the rugged Al Hajar mountain range and the Sea of Oman, Al Bustan
Palace, a Ritz-Carlton Hotel is a hidden jewel amongst luxury hotels in Muscat, Oman, a
beachfront retreat that welcomes guests with customs steeped in ancient traditions and
contemporary comfort.
From each of our 250 newly renovated luxury guest rooms and suites' private balconies,
guests can gaze upon magnificent mountain, sea or garden views. They can relax on the
pristine stretch of private beach, rejuvenate at the luxurious Six Senses Spa or dine on its
sandy carpet under the stars, in one of the hotel's four distinctive restaurants. Perfect for
couples, business guests and families alike, Al Bustan Palace provides all the ingredients that
will stir memories for a lifetime.